Gowanda Central High School


Class Of 1961


Not a member?
JOIN HERE
Find and click on your name.

WHO'S ONLINE NOW
No registered users are online right now.
UPCOMING BIRTHDAYS

WELCOME TO THE
GOWANDA CENTRAL SCHOOL - Class of 1961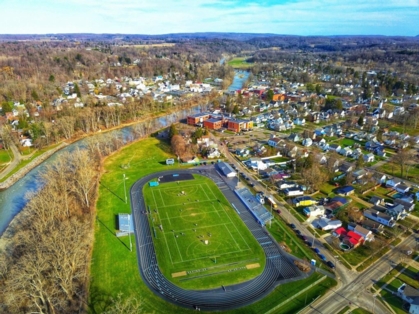 I apologize if this is inappropriate on this site, but I couldn't help myself. How many of us have read Dr. Seuss books to our children and never thought they were inappropriate? Probably challenged our speaking perhaps and made our children wonder if we could read!!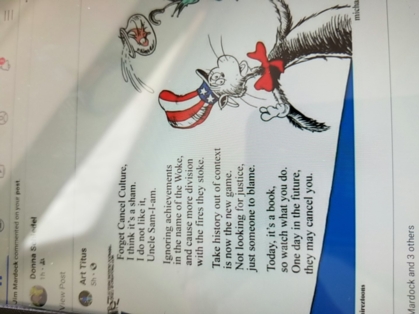 HOLIDAY LETTER DECEMBER 2020
From: 108 Stone Manor Drive; Somerset, NJ 08873
Dear Family and friends.
What a year it is and has been! The stress of political machinations and the tragedy of the pandemic have been great. Then in mid-November I was in a traffic accident; hit by an unlicensed young driver who went through a red light. The car was totaled and my right knee fractured; this caused a lot of pain and put me in a wheelchair. Hopefully it will heal in a few months with some physical therapy. JoAnn has been surprisingly stable and is wonderfully cared for by our beloved daughter, Lory and our care giver, Maritza. Jason, our beloved son has recovered from his stroke and heart attack very well after many months of rehab.
We are still living in our big home in central New Jersey, about an hour from NY City and Philadelphia by train or car. Lory, was commuting into NYC for her job as an editorial director at the College Board, but most of this year She has been working from home. We have an empty guest suite and still love visits; just give us a call! (908-616-8650 or 732-2710-4648) when the pandemic is over. In spite of my infirmities, I am able to keep busy and productive with student and resident teaching. As I age and become more infirm in terms of my hearing and energy and deal with the pandemic, I have reduced my activities with the NJ Chapter of the American Academy of Pediatrics and the New Jersey Immunization Network. I still devote some time for, lecturing and scientific and political writing to keep my brain from deteriorating too quickly and have published several pieces this year; if you want to see some of my articles please email me at: lfrenkel@uic.edu. We continue to relish our good friends and loving relatives. Have a wonderful holiday season and a healthy and Happy New Year! Hopefully 2021 will be a better year for everyone.
Love, JoAnn, Lory, Jason, and Larry