Gowanda Central High School


Class Of 1961


Not a member?
JOIN HERE
Find and click on your name.

WHO'S ONLINE NOW
No registered users are online right now.
UPCOMING BIRTHDAYS

WELCOME TO THE
GOWANDA CENTRAL SCHOOL - Class of 1961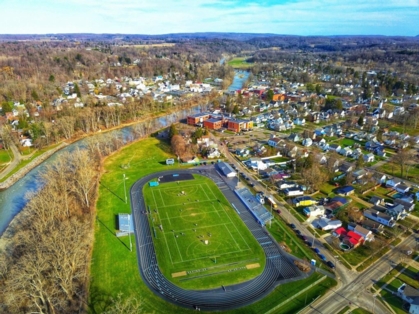 1943 Remember When.....
A Nostalgic Look Back In Time:
1943 Timeline:
January The sale of pre-sliced bread is banned to reduce bakeries'demand for metal parts.
February Singer Frank Sinatra debuts on radio's Your Hit Parade.
March The Rogers & Hammerstein musical Oklahoma opens on Broadway.
April The National Football League adopts the free substitution rule.
May Norman Rockwell's Rosie The Riveter 1st appears on the cover of the Saturday Evening Post.
June Leslie Howard is killed when German raiders shoot down his plane.
July The first withholding of tax from U.S. pay checks occurs.
August John F. Kennedy saves the crew of PT-109 after a Japanese destroyer splits the boat in two.
September Allied troops invade Italy's mainland.
October Chicago mayor Ed Kelly opens the city's new subway system.
November Dimouts end in San Francisco, but many lights continue to remain off.
December President Roosevelt appoints General Eisenhower Supreme Commander of the Allied Forces.
1943 World News
Mussolini and his officials resign and then he is imprisoned.
Soviets make gains in recapturing territory, breaking the siege of Leningrad.
General Eisenhower and Italian Marshal Pietro Badoglio sign an armistace.
japan withdraws from Guadeacanal.
Iran declares war on Germany.
Roosevelt visits Casablanca, Morrocco, becoming the first United States President to visit a foreign country in wartime.
In Ottawa, Dutch Princess Juliana gives birth to the 1st royal baby to be born in North America, Margiet Francesca,
"Times like these teach us a new gratitude for the simple things in life. A quiet evening of rest, a friendly game with a next door neighbor, good talk, good refreshment these make a welcome interlude of sanity in a seething world. For millions of Americans that interlude becomes calmer, happier, more content with a glass of friendly Schlitz." The Beer that made Milwaukeee famous. Just the kiss of the hops.
1943 Sports News
World Series Champion: New York Yankees
U S Open Golf Winner: Not held in 1943
Pro football Champion: Chicago Bears
Indianaplis 500 Winner: Not held in 1943
Stanley Cup Winner: Detroit Red Wings
NCAA Basketball Champion: Wyoming
College Football Champion: Notre Dame
Heisman Trophy Winner: Angelo Bertelli from Notre Dame
Canadian Grey Cup Champian: Hamilton Flying Wildcats
Remeber when.. Red Sox Player- Manager Joe Cronin sends himself up to pinch-hit in both games of a doubleheader and hit a three - run home run in each trip!!
Life Espectancy - 62.9 years
The Board Game Clue is in vented by a Solicitors clerk Named Anthony Pratt.
1943 Cost of Living
| | |
| --- | --- |
| New House | $3600.00 |
| Average Income | $2,041.00 per year |
| New Car | $900.00 |
| Average Rent | $40.00 per month |
| Tuition to Harvard University | $420.00 per year |
| Movie Ticket | 35 cents |
| Gasoline | 15 cents per gallon |
| Firs Class Postage | 3 cents |
| Food: | |
| Granulate sugar | 75 cents for 10 pounds |
| Vitamin D Milk | 62 cents per gallon |
| Ground Coffee | 46 cents per pound |
| Bacon | 45 cents per pound |
| Eggs | 21 cents per dozen |
| Fresh Ground hamburger | 30 cents per pound |
| Fresh Baked Bread | 10 cents per loaf |
1943 Music
| | |
| --- | --- |
| As time Goes By | Frank Sinatra |
| Brazil | Xavier Cugat |
| Dearly Beloved | Glenn Miller |
| Don't Get Around Much Anymore | the Ink lspots |
| I've heard the song Before | Harry James |
| In The Mood | Glenn Miller |
| It Can't Be Wrong | Dick Haymes |
| Let's Get Lost | Vaugn Monroe |
| Paper Doll | Mills Brothers |
| Pistol Packin' Mama | Al Dexter |
1943 Movie Favorites
Casablanca: Academy Award winner
Shadow of doubt
For Whom the Bell Tolls
Heaven Can Wait
Phantom of the Opera
Frankestein Meets the Wolf Man
*Source of 1943 information was Seek Publishing
Hope you enjoyed a little nostalgia, Donna
2021 HOLIDAY LETTER
From: 108 Stone Manor Drive, Somerset, NJ 08873
Dear family and friends,
December marked a painful change in our fortunes when JoAnn died on December 17 after living for several years with the burden of Parkinson's Disease. We miss her desperately and have tried to carry on as best we can. Due to the pandemic and my recent health problems, we are planning a memorial service for her later in the year.
I have not yet recovered from my fractured knee and low back pain associated with my auto accident in 2020. I was also hospitalized this year from the end of November. I originally went in for spinal surgery, but my recovery was interrupted by a fall in the rehab center resulting in a broken femur. After two months in the hospital and a rehab center, I finally returned home on February 1, 2022, and will need several more months to heal completely.
I am no longer able to drive my beloved big old car and must rely on my beloved daughter and few friends, which can be a burden to a previously independent person. Our daughter, Lory has been a saint in caring for her mother and me. She is also working from home as a freelance editor. Jason is still Jason and did not take much responsibility for his mother who loves him.
The past year has been an academically productive one for me in terms of presenting several video lectures and publishing several articles. With my failing health (diabetes, renal disease, hearing, eyesight, and memory as well as my inability to walk safely) I have regretfully decided to cut back on my academic activities. However, we have help with the household chores and have a spare guest bedroom for our visitors. We continue to cherish our old friends and our beloved relatives.
Love and best wishes,
The Frenkels
lfrenkel@uic.edu