Gowanda Central High School


Class Of 1961


Not a member?
JOIN HERE
Find and click on your name.

WHO'S ONLINE NOW
No registered users are online right now.
UPCOMING BIRTHDAYS

WELCOME TO THE
GOWANDA CENTRAL SCHOOL - Class of 1961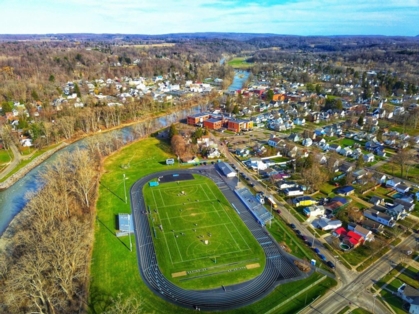 NOW IS THE TIME FOR ALL GOOD MEN AND WOMEN
TO COME TO THE AID OF THEIR COUNTRY
AND OUR CHILDREN
The current threat to the fabric of our nation and to our American democracy must not be underestimated. Of course, the double challenges of pandemic disease and racial protests are an important challenge for all of us. American traditions of fair play, honesty, integrity, and respect are important qualities for our children to learn and embrace. The actions of our leaders and indeed all of us as parents must be examples for our children. Self-interest, bigotry, and lack of respect for the truth must be strongly discouraged in all of our actions.
The ability to meet these difficult issues requires wisdom, empathy, respect for science, thoughtful analysis and a commitment for working together within our nation and with international entities such as the World Health Organization. An organized response to the COVID 19 pandemic in terms of mitigation, testing, and vaccine development id badly needed and must become a national and international goal.
A commitment to providing positive examples of mitigation efforts to all Americans, includes the wearing of masks, avoiding crowds, encouraging safe distancing and most recently, supporting school districts financially and otherwise that refuse to prematurely reopening schools. Bad decisions and lack of leadership in general during the pandemic could actually threaten the very lives and wellbeing of our children. Once a safe and effective vaccine to prevent C0V9D-19 disease is available, we all must work together to convince the population that the science is valid and the immunization efforts should be universally supported.
A third major problem which has not received adequate
attention during the past few years and which could adversely affect our children and grandchildren is global warming. In fact, many climate and environmental regulations including limits on planet-warming carbon dioxide emissions from power plants and from cars and trucks as well as rules governing clean air, water and toxic chemicals should be strengthened and expanded.
Efforts to address systemic racism should include efforts to suppress voter registration and indeed voting itself (with mail in voting), to redraw legislative districts as equitably as possible, and to select, qualified and fair-minded judges to the courts. The efforts of our government must be oriented to the struggling population rather than wealthy individuals and corporations.
The very future of our democracy depends on the constitutionally created system of checks and balances that have preserved the American democracy for almost 250 years. Polarization of our citizens has led to an unprecedented level of rage, demonstrations, violence, and a dangerous further loss of trust and respect for important governmental institutions.
The opposition to the former president's health care legislation, the ACA, is at odds with the majority of US citizens. This include the mandate that health insurance companies must not deny individuals coverage because of preexisting conditions. Limits onMedicaid expansion and family planning would especially hurt children and minorities, Proposed, but thus far blocked, changes in the 2020 census seem designed to deny funding and political representation in congress to minorities.
Now is the time for every thoughtful citizen to dedicate themselves to carefully considering the character and policies of individual candidates running for office in 2020. This should include electing representatives at the state and local level, who will, renounce greed and self-interest and devote themselves to preserve our best traditions and democracy and the ability and willingness to work together to solve pressing problems in our country. The quality of lives for our children depend on our actions. VOTE CAREFULLY!
Lawrence D. Frenkel, M.D.