Gowanda Central High School


Class Of 1961


Not a member?
JOIN HERE
Find and click on your name.

WHO'S ONLINE NOW
No registered users are online right now.
UPCOMING BIRTHDAYS

WELCOME TO THE
GOWANDA CENTRAL SCHOOL - Class of 1961
July 2017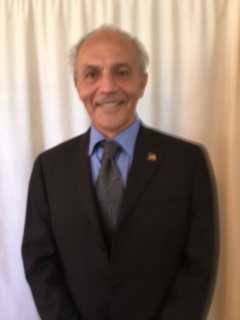 Who remembers this guy?
(Hint: Hal Kumpf)
Hal was back in Gowanda July 3 to attend his sister Jackie's funeral.

September 2016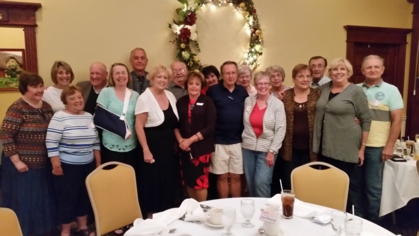 May 2017
Memorial Day Tribute
Interesting Veterans Statistics off the Vietnam Memorial Wall.

There are 58,267 names now listed on that polished black wall, including those added in 2010.
The names are arranged in the order in which they were taken from us by date and within each date the names are alphabetized. It is hard to believe it is 57 years since the first casualty.
The first known casualty was Richard B. Fitzgibbon, of North Weymouth, Mass. Listed by the U.S.Department of Defense as having been killed on June 8, 1956. His name is listed on the Wall with that of his son, Marine Corps Lance Cpl. Richard B. Fitzgibbon III, who was killed on Sept. 7, 1965.
There are three sets of fathers and sons on the Wall.
39,996 on the Wall were just 22 or younger.
8,283 were just 19 years old.
The largest age group, 33,103 were 18 years old.
12 soldiers on the Wall were 17 years old.
5 soldiers on the Wall were 16 years old.
One soldier, PFC Dan Bullock was 15 years old.
997 soldiers were killed on their first day in Vietnam ..
1,448 soldiers were killed on their last day in Vietnam ..
31 sets of brothers are on the Wall.
Thirty one sets of parents lost two of their sons.
54 soldiers attended Thomas Edison High School in Philadelphia . I wonder why so many from one school.
8 Women are on the Wall, Nursing the wounded.
244 soldiers were awarded the Medal of Honor during the Vietnam War; 153 of them are on the Wall.
Beallsville, Ohio with a population of 475 lost 6 of her sons.
West Virginia had the highest casualty rate per capita in the nation. There are 711 West Virginians on the Wall.
The Marines of Morenci - They led some of the scrappiest high school football and basketball teams that the little Arizona copper town of Morenci (pop. 5,05

had ever known and cheered. They enjoyed roaring beer busts. In quieter moments, they rode horses along the Coronado Trail, stalked deer in the Apache National Forest. And in the patriotic camaraderie typical of Morenci's mining families, the nine graduates of Morenci High enlisted as a group in the Marine Corps. Their service began on Independence Day, 1966. Only 3 returned home.
The Buddies of Midvale - Leroy Taffy, Jimmy Martinez, Tom Gonzales were all boyhood friends and lived on three consecutive streets in Midvale, Utah on Fifth, Sixth and Seventh avenues. They lived only a few yards apart. They played ball at the adjacent sandlot ball field. And they all went to Vietnam. In a span of 16 dark days in late 1967, all three would be killed. Leroy was killed on Wednesday, Nov. 22, the fourth anniversary of John F. Kennedy's assassination. Jimmy died less than 24 hours later, on Thanksgiving Day. Tom was shot dead assaulting the enemy on Dec. 7, Pearl Harbor Remembrance Day.
The most casualty deaths for a single day was on January 31, 1968 ~ 245 deaths.
The most casualty deaths for a single month was May 1968 - 2,415 casualties were incurred.> For most Americans who read this they will only see the numbers that the Vietnam War created. To those of us who survived the war, and to the families of those who did not, we see the faces, we feel the pain that these numbers created. We are, until we too pass away, haunted with these numbers, because they were our friends, fathers, husbands, wives, sons and daughters. There are no noble wars, just noble warriors. ( from Class Creators Forums, author tjalcordo)
Thank you from the Class of 1961 to those of you who served in the Armed Forces.
June 2017
Something From the Clouds
5/1/2017 | Carly Maher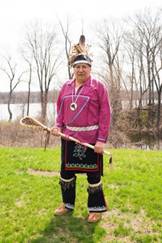 Luis Lee, member of the Seneca Beaver Clan says that everything, animate and inanimate, has a spirit. As he lifts a handmade tomahawk, a deer hoof dangles from a string tied to the end. He suggests that it infuses the instrument with the likeness of the animal. "Grace, agility," he says thoughtfully, turning it over to show the detail. The retired business owner, award-winning graphic designer, craftsman, lacrosse coach and member of the Haudenosaunee (Iroquois) Longhouse, is, if nothing more, anyone's most interesting dinner guest.
In his eclectic home office, pictures of places visited cover the walls. Below, a long, espresso colored cabinet features authentic headdresses, jewelry, horn rattles and other traditional pieces created entirely by hand. Sitting at his design table, he explains that his childhood sickness encouraged him to create the intricate beaded designs that adorn his handmade belts. "When I was a kid I had rheumatic fever and I couldn't do anything, so I was taught how to do beadwork. It kept me pretty busy when I couldn't move," Luis explains. Though he made a full recovery and was later able to participate in football and lacrosse, much of his down time was spent crafting items like the ones he makes today. "I have time, now, to get back to it," he says "The Seneca Nation has a museum in Salamanca, New York. I sell a lot of my things to them. I'm on their list as one of their favorite designers."
Luis was born on the Seneca Nation's Allegany Indian Reservation in Quaker Bridge, New York. His clan name, Guin Yah Geyh means "something from the clouds". His Native American heritage is a huge part of his life as he attributes his creativity to leading him to become a designer of the traditional crafting he was taught as a young boy. As a young person he was very invested in his tribe's traditional game of lacrosse. He now coaches and also heads the Suffield Lacrosse Association. Much of Luis's family still lives on the reservation. He visits them often and even plays the drums for the traditional smoke dance at the Seneca Nation's powwows.
"The Iroquois people are the ones who have given lacrosse to the world. It originated with us," says Luis. He explains that lacrosse has been played for thousands of years and it appears in much of the Iroquois folklore. "The Haudenosaunee would play all summer to prepare for the Fall. Fall was the time of war so it was tremendous conditioning. They were great warriors. It was basically military training." The rules and the purpose of the game have changed considerably over time. But according to Luis, the principles and values remain the same. He is often asked to be a guest speaker at a variety of different events. Most recently, he did a presentation for the Agawam Youth Lacrosse League.
As a pro-bono coach, he prioritizes the traditions of the game when guiding his young players. He often shares the historical and mythical values of lacrosse in these settings. "There are 8 clans in the confederacy," he explains. "In the earth clan: the beaver, the turtle, the wolf and the bear. In the sky clan: the hawk, the herring, the deer and the snipe." In the story, the sky clan and the earth clan challenged each other to a game of lacrosse. The game was tied when it was decided that they would take a break.
"Two little mice came along and asked the earth clan if they could play," he says. "They said no, you're too little." According to the myth, the earth clan believed that the mice would be ineffective players. So, the mice asked the sky clan. The sky clan then figured out how to make use of the mice.
"They took the skin of the water drum, woodchuck skin, and put it on this little animal -- they created a bat. Then... they were all out of skin from the drum, so they took his skin and stretched it. The other became a flying squirrel." The game resumed and the sky clan, with their two new players, gained momentum over the earth clan. "Bats use sonar," Luis adds, "nobody could touch him. So he scored the game-winning goal."
Luis often tells this story to the very young players. "Some of the coaches said, 'I'm glad you came. A lot of the little kids think, gee, I can't play. I'm too small.' It's perfect for them to hear." This, to Luis, is the essence of life. "You should always respect everyone. Everything has a spirit." He claims that all stories have "reasons for being." "In this case, in lacrosse, it doesn't matter if you're big or small. The kids loved that."
Lacrosse is undoubtedly close to Luis's heart. In fact, if not for the sport, Luis may never have met his wife. "If there were no team [at the university] I probably wouldn't have stayed," he says of his time earning his degree at Syracuse in New York. It was there that he met and fell in love with fellow student, Heather. "Syracuse had a pretty good team, and I liked playing. It kind of kept me there." Many years after graduating and building a successful career in design, Luis began his own boutique design firm. Among his big name clients were ice cream brands Friendly's, Baskin Robbins and Haagen-Dazs.
Coaching, crafting, speaking and spending time with family takes up much of Luis's time. He also enjoys traveling with his wife. Luis takes his Iroquois identity everywhere he goes and has even been approached about his heritage by people in other countries. He points to a framed Parisian drawing on the wall near his others of American natural wonders and tourist sites from around the world. "This store front," he says, "is in Paris, France. We were at this restaurant there one weekend and of the menu I said, 'boy, that's a nice illustration...can I buy one from you?'" Luis explains that he was wearing his Indian choker necklace which fascinated the restaurant employee. "'Are you Native American?' the guy asks.' Of course, I say yes. We struck up a conversation and he gave me a brand new one, from the back. If you flip it over it has all the prices and things on it," he laughs.
Shortly after this interview, Luis and Heather went on another adventure; this time, to the Galapagos Islands. Though he has never been before now, he says the Galapagos are much like the United States used to be in the early days of the Native Americans. Wildlife and humans walked closely, side by side. There was a peaceful coexistence -- just as his beadwork represents. Two blue, parallel lines on a background of white. One portrays the larger American (or, "white") government. The other is the Haudenosaunee "laws, customs and way of life." They are two canoes on the same river. "Each travels side by side. Neither will try to steer the other's vessel...divided by a sea of white wampum, signifying peace, respect and friendship."
Luis is very active in the community and, in addition to working with museums, he sells his authentic work online at www.LuisRLee.com. He can also be found on the Seneca Museum website, www.senecamuseum.org, as a featured artist.
Article published in GoLocal Massachusetts May 2017