Gowanda Central High School


Class Of 1961
WHO'S ONLINE NOW
No registered users are online right now.
UPCOMING BIRTHDAYS

WELCOME TO THE
GOWANDA CENTRAL SCHOOL
CLASS OF 1961
see on youtube or facebook "you know you're from gowanda"
SAVE THE DATE!
Your reunion committee has scheduled the 55th class reunion for September 2016:
Friday night get together - September 16, 2016 - 6PM - ? The WICKED GLEN, Gowanda, NY
Saturday night dinner - September 17, 2016 - 6PM - J. P. Fitzgerald's, Hamburg, NY
Please forward any suggestions for the reunion to Mary Stelley at mstelley@aol.com or Donna Schiedel at ddschiedel@bresnan.net. We will be meeting to start planning the details of the reunion, including costs etc. Hope to see you in September 2016.
Please send more great get together photos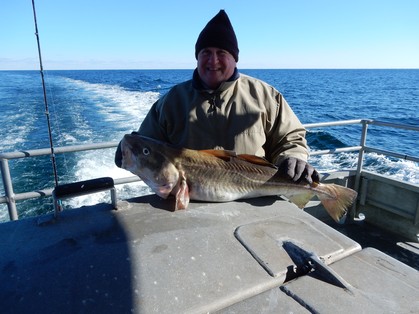 "Isn't it great to be retired and have time to fish, even if it is a bit cold. Enjoy the picture of the prize winning Atlantic cod. The cod is the thing on the table not the person standing beside it.. Regards, Larry"